Palm Beach TPA Governing Board
Who are the decision makers of the Palm Beach TPA?
Federal regulations and Florida State Statutes prescribe the number and balance of governmental entities that appoint elected members to represent them on the Palm Beach TPA Board.
The Palm Beach TPA Board is comprised of 21 locally elected officials - 15 elected officials from our 13 largest municipalities, five of our seven Palm Beach County Commissioners, and one Port of Palm Beach Commissioner. Click the bar below to view contact information for current members of the Palm Beach TPA Board.

Governing Board Operating Procedures, Section 2: TPA Operating Procedures
Handbook: Palm Beach TPA Governing Board Handbook
Meetings Calendar: TPA Board and Advisory Committees Calendar
MPOAC Board Training: Video Part 1 Video Part 2 (Please ensure that you begin viewing from the beginning of each video.)
TPA Governing Board Meetings
2022
2021
TPA Governing Board Meeting

December 16, 2021

9:30 am

Presentations:

Audio Files:

TPA Governing Board Meeting

November 18, 2021

9:30 am

Audio Files:

TPA Governing Board Meeting

October 21, 2021

9:00 am

CANCELLED: TPA Governing Board Meeting

September 16, 2021

9:00 am

TPA Governing Board Meeting

July 15, 2021

9:00 am

TPA Executive Director Annual Performance Review Committee

June 21, 2021

2:00 pm

TPA Governing Board Meeting

June 17, 2021

9:00 am

TPA Governing Board Meeting

May 20, 2021

9:00 am

Presentations:

Audio Files:

Videos:

TPA Governing Board Meeting

April 15, 2021

9:00 am

Presentations:

Audio Files:

TPA Governing Board Meeting

March 18, 2021

9:00 am

Presentations:

Audio Files:

TPA Governing Board Meeting

February 18, 2021

9:00 am

TPA Governing Board Meeting

January 21, 2021

9:00 am
2020
TPA Governing Board Meeting

December 17, 2020

9:00 am

TPA Governing Board
Combination In-Person & Virtual Meeting

October 15, 2020

9:00 am

Presentations:

Audio Files:

TPA Governing Board
Combination In-Person & Virtual Meeting

September 17, 2020

9:00 am

TPA Governing Board
Combination In-Person & Virtual Meeting

July 16, 2020

9:00 am

TPA Governing Board
Combination In-Person & Virtual Meeting

June 18, 2020

9:00 am

Presentations:

Audio Files:

TPA Governing Board
Virtual Meeting

May 21, 2020

9:00 am

TPA Governing Board
Virtual Meeting

April 16, 2020

9:00 am

TPA Governing Board
In-Person Meeting

February 20, 2020

9:00 am
2019
2018
TPA Governing Board Meeting

December 13, 2018

9:00 am

Location (this meeting only):

Jupiter Community Center
200 Military Trail
Jupiter, FL 33458

TPA Governing Board Meeting

October 18, 2018

9:00 am

Location (this meeting only):

South County Civic Center
16700 Jog Rd., Delray Beach, FL 33446

TPA Governing Board Meeting

September 20, 2018

9:00 am

Location (this meeting only):

Lake Worth Casino Building
10 S. Ocean Blvd., Lake Worth, FL 33460

TPA Governing Board Meeting

June 21, 2018

9:00 am

Location (this meeting only):

FPL Manatee Lagoon
6000 N. Flagler Dr.
West Palm Beach, FL 33407

Presentations:

Audio Files:

TPA Governing Board Meeting

May 17, 2018

9:00 am

Location (this meeting only):
Boynton Beach Intracoastal Park Clubhouse
2240 N. Federal Hwy.
Boynton Beach, FL 33435

TPA Governing Board Meeting

April 19, 2018

9:00 am

Location (this meeting only):
Greenacres City Hall
5800 Melaleuca Lane
Greenacres, FL 33463

Presentations:

Audio Files:

TPA Governing Board Meeting

March 15, 2018

9:00 am

Location (this meeting only):
Acreage Branch Library
15801 Orange Blvd.
Loxahatchee, FL 33470

Presentations:

Audio Files:

TPA Governing Board Meeting

February 15, 2018

9:00 am

Location (this meeting only):
Palm Beach Gardens City Hall
10500 N. Military Trail
Palm Beach Gardens, FL 33410

Presentations:

Audio Files:
2017
---
Palm Beach TPA Governing Board Members - Click to View
TPA OFFICERS
TPA AGENCY & GOVERNING BOARD MEMBER REPRESENTATIVES
NON-VOTING REPRESENTATIVES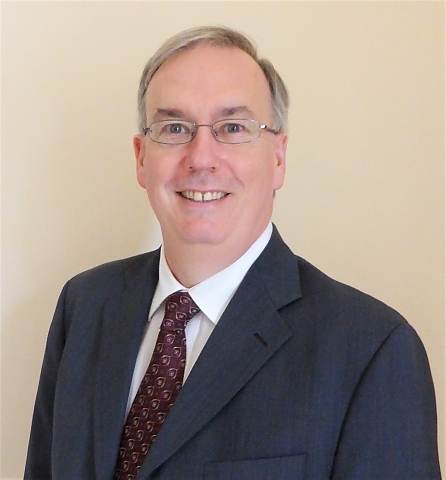 FL DEPT. OF TRANSPORTATION
FDOT District Secretary Gerry O'Reilly