Click here to review previous issues or to view this issue using Google Translate.

Safe Streets Summit
Social Media Challenge Ends Feb. 2
Registration Closes Feb. 15 for the
Conference (Feb. 25) and Mobile Workshops (Feb. 26)
Separate registration is required for mobile workshops and space is limited.
Learn more about the outstanding speakers and agenda topics and register to participate by Feb. 15 at SafeStreetsSummit.org
___________________________________________
Vision Zero Community Safety Fair - Feb. 9
Sat., Feb. 9, 9:00 AM - 1:00 PM
West Palm Beach Waterfront
Activities for this free event will include a children's bike rodeo, free bike helmets and fittings, and safety tips for children and adults. This event will be held adjacent to the West Palm Beach GreenMarket along Flagler Drive and Clematis Street. Exhibitors will include the Palm Beach TPA.
___________________________________________
Public Hearing for Transportation Disadvantaged Services - Feb. 13
Prior to the quarterly public meeting of the Transportation Services Local Coordinating Board (LCB), members of the public are encouraged to participate in an annual Public Hearing. The Public Hearing will begin at 1:30 PM, and the regularly scheduled LCB meeting will begin at 2:00 PM. This hearing is an additional opportunity for members of the public to ask questions and comment on the Palm Tran Connection paratransit door-to-door services and Palm Tran fixed route bus services as they relate to the needs of Palm Beach County's disabled and transportation disadvantaged population.
The Transportation Disadvantaged Local Coordinating Board (LCB) is administered by the Palm Beach TPA. For questions, contact Alyssa Frank at AFrank@PalmBeachTPA.org or 561.478-5744.
___________________________________________
West Palm Beach Bike-to-Work Week - Mar. 11-15
Bike-to-Work Day - Mar. 15
As has been the practice in past years, the Palm Beach TPA will coordinate a group bike ride into downtown West Palm Beach and will participate as an exhibitor in the City Hall courtyard to celebrate Bike-to-Work Day on Mar. 15. Click here for the details and route of the group ride from the north, coordinated by the TPA. Watch for upcoming details on additional group rides into downtown and related events.
US-1 Improvements in Delray Beach - Feb. 11
FDOT will host an Open House from 5:00-7:00 PM on Monday, Feb. 11, 2019, at the Delray Beach Public Library, 100 W. Atlantic Ave., Delray Beach, FL 33444. The purpose will be to discuss proposed improvements to US-1 between Eve Street and Harbourside Drive in Delray Beach. No presentation will be made. Design plans and project information will be on display, and staff members will be available to discuss the project, answer questions and address individual concerns. Click here for more information.
New Go Glades Transit Service Begins in Glades Communities
Palm Tran has introduced flexible transit routes for Belle Glade, Pahokee and South Bay with its new Go Glades service. Palm Tran Executive Director Clinton Forbes presided over a ceremonial event held in Belle Glade on Jan. 23. Contact Joe Harrington of Palm Tran at JHarrington@pbcgov.org or 775.848.9062 for additional information.

Next Palm Beach TPA Board Meeting - Feb. 21 at 9:00 AM
Location (this meeting only): Wellington Community Center,
12150 Forest Hill Blvd., Wellington, FL 33414 (Click for Google Maps)

Review the meeting agenda and backup materials one week prior to the meeting at PalmBeachTPA.org/meeting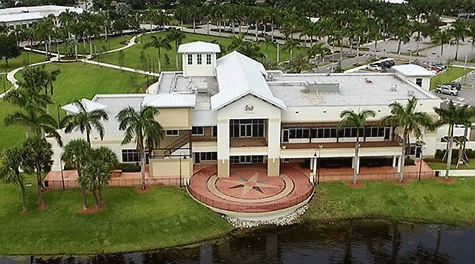 ___________________________________________
TPA February Meetings
Wed., Feb. 6 - Technical Advisory Committee (TAC)
Wed., Feb, 6 - Citizens Advisory Committee (CAC)
Thu. Feb. 7 - Bicycle/Trailways/ Pedestrian Advisory Committee (BTPAC)
Wed., Feb, 13 - Transportation Disadvantaged Local Coordinating Board (LCB)
Thu., Feb. 21 - TPA Governing Board
___________________________________________
The 2019 calendar of TPA meetings is available at PalmBeachTPA.org/calendar
Go to PalmBeachTPA.org/Meeting to access online agendas and backup materials (posted one week in advance of each meeting), and presentations, minutes and audio recordings of past meetings of the Governing Board, advisory committees, and the Transportation Disadvantaged Local Coordinating Board. Members of the public are encouraged to attend all meetings of these Boards and committees, as well as ad hoc committee meetings or workshops publicly noticed on PalmBeachTPA.org.