Please join us for an open house from 4:00-6:00 pm on Friday, January 24, to celebrate the new TPA office. The address is 301 Datura Street, West Palm Beach, FL 33401. Click for a map including travel and parking options.
_____________________________________________
Proposed Amendment to Consider the SR-7 Extension Project - Feb. 20
The TPA Governing Board adopted a 2045 Long Range Transportation Plan on Dec. 12. The Summary Points from the public meeting denote projects that were added or deleted from the final draft by the Governing Board. Project deletions included the following:
TPA013: Widening of SR-7 from 2 to 4 lanes from Okeechobee Blvd. to 60th Street in Fiscal Years 2020-24 at a cost of $20M, and

TPA014: Construction of the SR-7 extension as a new 4-lane roadway from 60th Street to Northlake Blvd. in Fiscal Years 2020-24 at a cost of $53M.
Please be advised that an agenda item will be presented at the TPA advisory committee meetings to be held Feb. 5 and 6, and at the TPA Governing Board meeting on Feb. 20, to consider an amendment to the LRTP to include the two SR-7 projects that were removed from the draft LRTP on Dec. 12.
Please see the schedule below for details of each of those TPA meetings, where the public will be allowed to offer comments. Additionally, written and online comments to be considered as part of the public record will be accepted prior to the meeting. For the latest details, go to PalmBeachTPA.org/LRTP.
_____________________________________________
Take the Beach Bus!
Beachgoers have a new, economical way to travel to the beach with their gear but without parking fees and hassles! The bus route has been extended for Palm Tran Route 62 via Lake Worth Road which serves Wellington to Lake Worth Beach, seven days a week. The new bus stop is located near the entrance to the Lake Worth Casino and Beach Complex and Kreusler Park. The cash fare is $2 each way. Click for Route 62 details including the route map, schedules, and allowable items to bring on board. Route 62 serves two free park and ride locations at the Florida's Turnpike interchange at Lake Worth Road and the Tri-Rail station in Lake Worth Beach. Additional stops include Wellington Regional Medical Center, The Mall at Wellington Green, Nassau Square, Target and more. An opening ceremony was held on Jan. 10.
Photo, L-R: Palm Tran Manager of Transit Planning Steve Anderson; Lake Worth Beach Commissioners Herman Robinson and Andy Amoroso and Mayor Pam Triolo; Palm Beach County (PBC) Mayor Dave Kerner; PBC Administrator Verdenia Baker; Lake Worth Beach City Manager Michael Bornstein (standing behind); PBC Commissioner Mack Bernard; PBC Assistant Administrator Todd Bonlarron; and Palm Tran Executive Director Clinton Forbes. Mayor Triolo serves as a TPA Governing Board member representative. Commissioner Amoroso, Mayor Kerner and Commissioner Bernard serve as TPA Alternates.
_____________________________________________
7th Annual Safe Streets Summit Final Registration - Jan. 24
Feb. 6 - Mobile Workshops
(Separate Registration Required - Limited Space)
Feb. 7 - Conference Day
View Speaker Highlights and Register at SafeStreetsSummit.org
_____________________________________________
Safe Streets Summit Sponsor Opportunities
Check out sponsorship opportunities: SafeStreetsSummit.org/sponsorship
Does your agency or organization plan to send multiple staff members to the 2020 Safe Streets Summit? If so, take a look at the opportunities to upgrade your investment to a sponsorship that includes multiple registrations and provides visibility for your organization.
_____________________________________________
New This Year! Schedule a Mandatory Pre-Application Meeting
| | |
| --- | --- |
| | For the first time, potential applicants are required to schedule an appointment with the TPA and FDOT prior to submitting a funding application. Schedule your appointment today! Details at PalmBeachTPA.org/Funding |
_____________________________________________
New TPA Contact Information

301 Datura St., West Palm Beach, FL 33401
New main telephone: 561-725-0800
Click here for an updated staff contact list with direct telephone numbers.
_____________________________________________
Request a TPA Presentation
To request a TPA staff presentation for your community or organization,
please email Public Relations Manager Malissa Booth or call 561.725.0813.
_____________________________________________
FDOT Forecasting & Trends
The Florida Department of Transportation issued its annual Source Book for 2019 in mid-December to provide the most frequently requested statewide figures in a single document. Using the latest statistics, this annually produced tool provides a single, credible source of statewide trends, statistics and performance measures. This edition focuses on mobility, safety and innovation, and provides figures on emerging technologies including drone usage, electric vehicle deployment and micromobility. Click to view/download the document.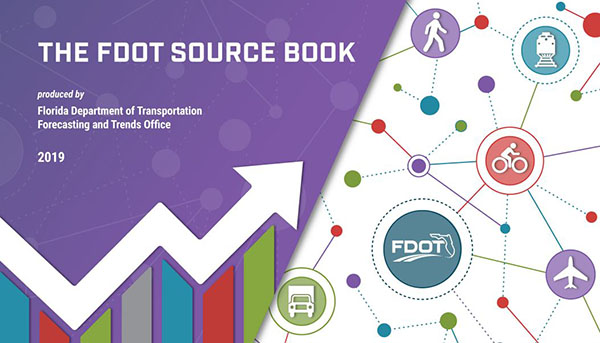 Wednesday, Jan. 15
5:00 - 7:00 pm
6:00 pm Presentation

Boca Raton

95 Express Lanes Project: I-95 from S. of SR 808/Glades Rd. to Linton Blvd.

Construction Open House
Spanish River Library Mezzanine Room
1501 Spanish River Blvd., Boca Raton

Description: Northern extension of the 95 Express lanes to just south of Linton Blvd.
Click for additional details

Wednesday, Jan. 15
5:00 - 7:00 pm

Delray Beach

El Clair Ranch Rd. Bridge Replacement Project

Construction Open House
Palm Beach County Library
14350 Hagen Ranch Rd., Delray Beach, FL 33446

Description: Bridge replacement project over the L-30 Canal between Lake Ida Rd. and Flavor Pict Rd. in unincorporated Palm Beach County. The project includes a full bridge demolition and replacement and bike lane and sidewalk installation.
Click for additional details

Tuesday, Jan. 28
5:30 - 7:30 pm

West Palm Beach

SR-5 / US-1 / Dixie Highway Lane Elimination from Albemarle Road to Okeechobee Blvd.

Open House Workshop
Howard Park Community Center
1302 Parker Ave., West Palm Beach, FL

Click for the project workshop flyer
Click for additional details

Upcoming TPA Board & Advisory Committee Meetings
Please note that all TPA meetings in 2020 are scheduled to be held at the new TPA office location at 301 Datura St., West Palm Beach, FL 33401 (NW corner of Olive Ave.)
Click for a printable map including travel and parking options.
The public is encouraged to attend all of the following meetings, and will be offered an opportunity to speak on general transportation issues or on specific agenda items.
Meeting agendas are posted a week in advance.
No January TPA Governing Board or Advisory Committee Meetings Are Scheduled

Wednesday, February 5

Wednesday, February 5

Thursday, February 6

Thursday, February 6

Safe Streets Summit - Mobile Workshops

Friday, February 7

Safe Streets Summit - Conference Day

Wednesday, February 12

Thursday, February 20

TPA Governing Board
Palm Beach TPA
301 Datura Street
West Palm Beach, FL 33401
Click for Google map
_____________________________________________
The TPA calendar of meetings is available at PalmBeachTPA.org/calendar
Go to PalmBeachTPA.org/Meeting to access online agendas and backup materials (posted one week in advance of each meeting), and presentations, minutes and audio recordings of past meetings of the Governing Board, advisory committees, and the Transportation Disadvantaged Local Coordinating Board.
Members of the public are encouraged to attend all meetings of these Boards and committees, as well as ad hoc committee meetings or workshops publicly noticed on PalmBeachTPA.org. They will be given opportunities to ask questions or make comments on any agenda item, or to offer general comments that are relevant to the mission and responsibilities of the TPA.