Click here to review previous issues or to view this issue using Google Translate.

TPA Governing Board Meeting - Feb. 21 at 9:00 AM
Location (this meeting only): Wellington Community Center,
12150 Forest Hill Blvd., Wellington, FL 33414 (Click for Google Maps)
To review or print the meeting agenda and backup materials, go to PalmBeachTPA.org/meeting. Members of the public are encouraged to attend and will be given opportunities to comment.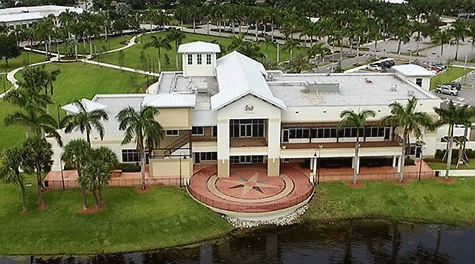 ___________________________________________
Safe Streets Summit
Conference (Feb. 25) and Mobile Workshops (Feb. 26)
Learn more about the outstanding speakers and agenda topics at SafeStreetsSummit.org and follow #SafeStreetsSummit on social media
The largest ever Safe Streets Summit will take place for the first time in Miami-Dade County next week. Nearly 500 individuals invested in better connected and safer communities will gather for the 6th annual event.

The conference day will feature former U.S. Transportation Secretary Anthony Foxx as the keynote speaker, along with other nationally-recognized speakers and leaders in Complete Streets to discuss the implementation of practical and replicable strategies to address safety, health, economic development, and local transportation challenges.

The second day will feature multiple mobile workshops starting at the Brightline MiamiCentral Station.
___________________________________________
Bike-to-Work Day - Mar. 15
As has been the practice in past years, the Palm Beach TPA will coordinate a group bike ride into downtown West Palm Beach and will participate as an exhibitor in the City Hall courtyard to celebrate Bike-to-Work Day on Mar. 15. Click here for the details and route of the group ride from the north, coordinated by the TPA. Watch for upcoming details on additional group rides into downtown and related events for Bike-to-Work Week in West Palm Beach, Mar. 11-15.
SR 710/Beeline Highway - Feb. 28
6:00 PM Open House
6:30 PM Presentation followed by public comment
Meeting location: Burns Road Recreation Center Auditorium
4404 Burns Rd., Palm Beach Gardens, FL 33410 (Click for Google Maps)
FDOT will host a Design Public Hearing on Thursday, Feb. 28, to discuss proposed modifications to State Road 710/Beeline Highway from Northlake Blvd. to State Road 708/Blue Heron Blvd. Click here to review details of the proposed project and listings of additional upcoming public meetings in FDOT District Four.
Vision Zero Safety Fair
The Palm Beach TPA was an exhibitor at the City of West Palm Beach Vision Zero Safety Fair held on Feb. 9.

TPA March Meetings
Wed., March 6 - Technical Advisory Committee (TAC)
Wed., March 6 - Citizens Advisory Committee (CAC)
Thu., March 7 - Bicycle/Trailways/ Pedestrian Advisory Committee (BTPAC)
Thu., March 21 - TPA Governing Board
___________________________________________
The 2019 calendar of TPA meetings is available at PalmBeachTPA.org/calendar
Go to PalmBeachTPA.org/Meeting to access online agendas and backup materials (posted one week in advance of each meeting), and presentations, minutes and audio recordings of past meetings of the Governing Board, advisory committees, and the Transportation Disadvantaged Local Coordinating Board. Members of the public are encouraged to attend all meetings of these Boards and committees, as well as ad hoc committee meetings or workshops publicly noticed on PalmBeachTPA.org.